World's Finest
A DC Rebirth RP
World's Finest is a DC Comic Rebirth Site, we take place after the events of Dark Night Metal but instead of having Batman and Tim Drake returning. The two never returned from their events which happened in their solo comic, with Bruce gone Gotham is now in the hands of the his few apprentices one being his son Damain Wayne. And with Tim vanishing the Titans the world knew has ceased to exist leaving chaos to file the streets of not only Gotham but for cities around the world. Here we are Earth 7 of Prime Earth, Prime Earth was formed by the temporal merging of the disparate DC, Vertigo and WildStorm universes.
Most Wanted
1/12/18 Where now opened!
3/1/18 Come join the Fun!
Victors shop is located on the edge of keystone city. Though he did have to run off a few undisirables that had moved in, but they didnt give him any trouble. He bought out an old junkyard and cleaned it up, makeing room for little modifications here and there. Security as well as a few defences. On may say it's alittle overboard but after everything Victor has been through and seen on can never be to carful. Not to mention most of his tech is there for his own personal use.
Since he rejoined the new titans he comes back frequently to check his security systems as well as do checkups on his automated systems that help his customers when he's away. Today had been when of those days and it kept him working well into the night. Well not his systems but his car he'd made into a personal project. He was close to finishing, very close. All he had to do now was do some diagnostics check on the systems.
For once though he didn't have music playing and now sat in his chair spinning back and forth as he drank and energy drink.
"Man this babies gonna be sweet, can't wait to give it a test drive."
Victor had many different hobbies. Sports, machine work, and just down right tinkering with tech. It helped him get his mind off other things like his hero work. The stress seems to melt away when he's under the hood of a car. But today he just had a feeling like going back to the tower would just be a waste of his time and skills. Besides, if anything happened his link to the tower would go off anyway. So he just relaxed with his baby.
But as he did his cybernetic sensors picked up a loud crash off in the distance. This made him stand, pulling up a holographic map on his arm.
Using his sensors it would pinpoint the location of the noise. He then ran outside and using his jump Jets would take off in that very direction. He had a feeling deep down in his gut that someone was in trouble and he was going to find out who, he wasn't going to call for backup untill he actually needed it.
It took him a few minutes to even get close to the the make on the map, but before he could he then heard a lout scream comeing from below him, using his cybernetic eye he could see perfectly in the dark and apon looking he could see a woman being attack by dogs. With a quick turn of his body Victor would plummet to the ground worth a thud, right infront of the second dog that was lunging at her. The impact of his metalic body would cause the leaves and dirt under him to spread out. If the shock of something comeing infront of the K9 didn't startle it Victor send out a punch into the dogs side, not hard enough to break anything, but with enough force to send it off in that direction with a yelp. With the other dog if it was still latched onto the girls arm, he'd grab it's snout, prying it off her and then tossing it off to the side. If both of these counter measures had worked Victors arm would morph into his sonic cannon, charging up to a lethal beam, the high frequency sound it made doing this would make a dog or any animal in a 20 Foot radious take off running as it would severely hurt their ears and cause them to run back to their masters yelping along the way.
Of this had worked his sonic cannon would simmer down and once it did his arm would morph back into his normal metalic appendage and he then turns to the girl. It was dark, but the lights on his chest, forhead as well as his cybernetic red left eye. The sight of such a thing would scare most civilians that didn't know him. But most did. Even in keystone people knew him as not only Cyborg, but Victor as his identity was no secret like most vigilantes. He was actualy the one who paved the way to make the world accept heroes among them.
Victor would kneel down, looking at the girl, scanning her body for wounds external and internally. And though he did this his human instinct would still be to ask her if she was ok.
"Hey are you alright? What are you doing all the way out here?"
If she had backed away from him Cyborg would give her her space, he knew seeing something like him would scaremost, instead head stand holding his hands out.
"Don't be scared, I'm here to help you. I am a hero after all. People call me Cyborg."
He'd have said this only if she backed away from him in fear, but if didn't or even if she did head continue to speak.
"What happened? You have a concussion and a few cracked ribs, not to mention that bite from the dog." He'd look at her and then hold out his hand. "Here I need to get you to a hospital. I'll take you there."
He she allowed him he would take her, but most likely she wouldn't want him to. Whatever it was she needed him to do he would listen to her words, if she spoke to him at all that is. The whole time he would keep his wits about him, seeing the dogs where healthy he knew someone had to own them and kept an ear out for anyone who might come apon them as he talked to the young woman.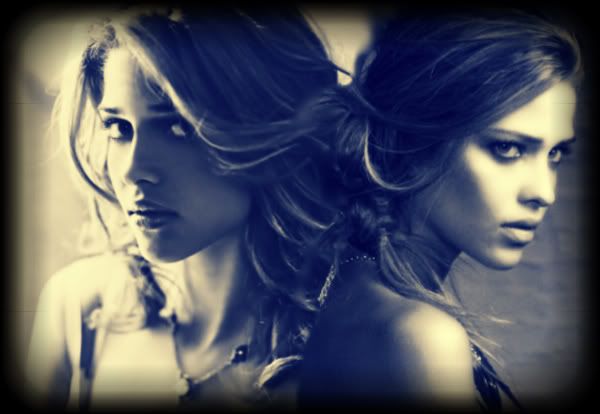 Harriet felt her eyes shut as the growls deepened, it halted her screams. Almost now to scared to scream. Feeling as she swallowed it was going no where. The hairs on the back of her neck were raised. The goosebumps peaked. As she felt the deep sting of her arm. Where the dog's teeth had embedded into her flesh. Pinning her in place. Claiming it's prey. Harriet's mind was a little to much on whether she'd survive now than this wound or any other wound. Feeling the sway of her own head, as her eyes danced between the surrounding dogs. Jumping out of her skin as the teeth snapped behind her. Her heart almost left her for good. Somewhere she heard a whistling sound in the distance. Crunches in the leaves and snaps of what sounded like branches. A sound of a great thud somewhere behind her. Shutting her eyes tighter. Harriet awaited for what may come next. Then nothing happened. Opening her eyes, Harriet turned her head slowly. Briefly, to be surprised the dog behind her was there no more. Her green eyes flickering off into the dark distance of the woods, to what must have been the sound of the dog scampering away. Her eyes then caught in the corner of her eyesight. A flash of lights. Glow of red in the dark. Her eyes darted back, as the dog's jaw locked on her arm was pried off. Harriet heard the faint crush of flesh with metal. A groan escaped the dog. At the release, Harriet immediately brought her arm to her chest, as she cried out at the pain. As it now rushed as the blood was now free to drop from it. She attempted as best she could not to look at it, but she sure could feel it. As her unwounded hand cupped as much of the wound as she could. Blood was warm in her palm. In spite of the pain, her eyes went back to darting around. She sat a little more back and up right now. Not getting to her feet, she was almost to drained to try, but she looked to glance at who had come.

Sitting in the dirt, leaves and blood. Harriet looked for her hero. As her eyes caught the tail ends of second dog fleeing with his mate back from where they had come. She kept looking about her, as her head swirled. Until her eyes took sight of the red glow again. This time it was still. Along with a glow on the forehead and a red eye. Whom they belong to. Harriet had trouble seeing in the dark. She was a little confronted for sure, a little alarmed, but not ignoring the fact. Whoever it was… Saved her. Helping her. She didn't want to run anymore as the pain was washing back over her. Her head swirling. It for a moment snapped quickly, as she looked in amazement, as a sonic cannon morphed within the dark and the beam was shot out to make sure no dog. No animal would step foot here again. Perhaps that meant the two men included. As they had caught glimpse. They must of thought twice. As Harriet was sure she heard the faintest voices, they would find a hunt another night. It sure relieved her to a degree. As she settled back where kneeled in the ground. Catching the glimpse of the cannon as it simmered and morphed. As some of the metallics could be faintly seen in moonlight that peaked through the trees above. Whilst she did not run. Her heart did surely race. She felt frozen. Stuck.

Her concerned eyes blurred through a daze and fearful tears. The glow from her hero before her, came out of the dark as he came to kneel down before her. What concerned look she may have had, dispersed into more awe. He was certainly unexpected, as her eyes glimpsed over the metal to flesh. Just as she questioned how human he maybe, he then spoke. Her head burnt and swelled, but his voice came in calmingly. Humanly as well. Her heart raced a little less. As she thought about his words. Was she alright? Where she was kneeling. Clutching her wounded arm to her chest. She felt a sharp pain in her torso. As well as her head. As Harriet rose her hand to the spot on her head. Felt her hands shake as she felt the wetness there. Bringing back her hand before her eyes slowly as she dreaded the sight. Blood. She tried not to squirm at it. Harriet then laid her hand out before them both, as her eyes tried to look somewhat ok with this, as she looked up at him, but she failed badly at it.

"Thank-you for coming. I... I believe so... Its just a scratch."

Harriet's soft shaken voice laced with her Brazilian accent, thanked him. As her voice shook with her words along with her bloodied hand. It was just a scratch, she tried to convince herself, but her eyes looked to him for reassurance. For a moment she just saw him. Her mind continued to swirl heavy and she may have failed to hear or respond to all his words. Though she did try.

Harriet's breathes became shallow and deep. Her heart was still felt heavy in her chest. It may have jumped as he had reached out a hand to her. Causing her to flinch away from him a little, merely from the movement not so much him. As she faintly caught his words to not be scared. Somewhere in her head perhaps told her she should be, but after his actions. What he did. She couldn't find herself being a afraid. Instead she felt more curious. A little confronted, maybe, but mostly curious. As her eyes while blurry looked to his more human eye and the glowing red eye. Whoever he was, he had saved her life. Harriet allowed her bloodied hand fall into his. It was not as cold as she may have expected, as she felt the firmness of the metal. As her head spun dizzy in any attempt to move or gain to her feet. Yeah, she was struggling in that department. Shutting her eyes as fell back towards her knees. As he had spoken his name.

"Cyborg… I'm… Harri… et…"

Speaking his name back faintly from her lips, as she attempted to speak her name. Her head swirled as she began to feel her consciousness trying to fade away. His hand was the only thing for now keeping her in place for now. The woods began to feel like they were spinning around her. She faintly caught his words, her troubled mind, attempted to cling to them as best she could, but she'd fail badly.

"Crash…"

Was all she could muster a response to what happened before her eyes started to see black. Unable to brace herself, she fell towards into his Cyborg's arms.

"Thank…"

Harriet mumbled not quite getting the words out as she responded to the last words she had managed to hear, hospital. She let out a deep breath, before succumbing to her unconsciousness in the safety of Cyborg's arms.

Victor would scare off everything around them just like he suspected and as he turned to the woman and asked her what happened and gave her his alias she did seem quite taken by him, but he couldn't tell if it was due to his appearance or just the trauma she'd been through. Maybe a bit of both, but she did speak to him after the fact, thanking him for comeing and even telling him that her wounds had only been but a scratch. He wanted to smile as she tried to lie to herself, but sadly his scans show that she was worse off than what she wanted to beleive.
As he held his hand out he could blame her when she reeled away from his hand, after what she's been through, even someone who saved her would cause a bit of suspicion but she then reached and put hers in his, though bloodied he didn't care, he attempted to keep her up, his strength easaly holding her weight. But he would kneel down with her as her knees buckled, but kept her from hitting the ground to hard.
Looking at her he'd take in her features, while would anyone go after her such a young girl for no reason? The world truly had sick individuals. But her saying his name snapped him from the thought, as she then tried to tell him hers. All he got was "Harriet" but no last name, so he could pinpoint an ID in his database.
Looking at her she kept trying to speak, her voice as well as her body language easily letting him know she was about to pass out. She was able to say the words "Crash" as well as "Thank" Before she finaly went out cold, falling forward onto him.
"Woah there, I gotcha."
He'd hold her so that she wouldn't hurt herself more falling into his metalic body and her head would rest on his chest. He'd adjust her so that he could cradle her in his arms, leaving her head against his chest so that she doesn't hurt her neck and then stands up Looking around, he needed to see what had happened l, but getting her to a hospital was first priority and with that, using his boosters he'd take off, putting a personal air barrier around them to keep her from loosing her breath as he hit high speeds, heading straight for Keystone hospital.
With the speed of his Jets it only took a few minutes to reach the hospital and Cyborg would come through the front door with Harriet cradled in his arms. Most of the nurses and doctors knew him there and one would come up with a frantic look in her eye, asking him what had happened as she called for help. Soon a few staff would run up with equipment and stretcher. Victor would be telling them what he knew as well as what was wrong with her as he ever so gently put her on the stretcher.
After that she would be wheeled off, leaving him in the lobby with some of her blood still on his chest and arms. A nurse would come up to him, handing him a damp cloth to wipe away the blood from his metalic body, but before the nurse had walked away Victor told her to let him know when they where done and she was stable, that he'd like to wait till she woke up if they'd allow him to stay with her. And of course being who he was they would happily agree as they'd figure he had questions for her and he actually did, but he also wanted to make sure she would be all right.
((Thirty Minutes Later))
The nurses would tell Vic that she was now cleaned up and stable and was shown the room she was in in the hospital. He'd walk in and stand, looking out the window. She was on the 3rd floor in room 202, he would sit down, but the chairs here weren't suited for how heavy he was and would most likely break of he tried sitting down. So stood there looking out of the window, thinking of what to say to here when she woke. Now being in light, she'd be able to see his full six foot six metalic stature..
Once she woke up, however long it took, depending on her reaction to him he would turn his human side to her with a warm smile.
"Glad your awake. Don't try to move to much. I just wanted to make sure you was ok and ask you a few questions about what happened if you don't mind."
He was very polite, and his voice was easy to hear.If it hadn't already been know from his voice, his skin that wasn't metalic was dark. With the jaw line of an athlete. Even his metalic body was like that of very fit and muscular young man. With armor on of course.
He'd wait for her to speak to him if she could that is.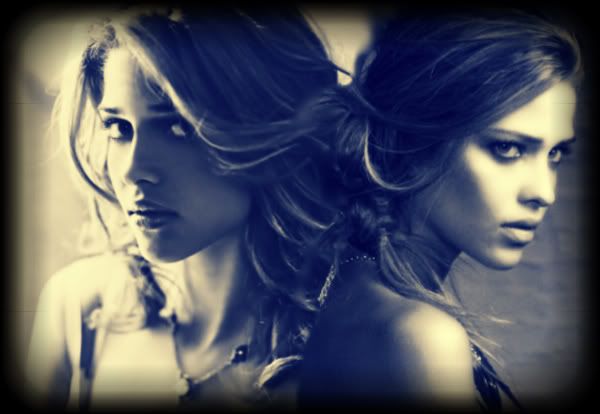 'They say sometimes its hope. Sometimes its luck. I quite believe he was always meant to be there. Like the light in the dark. A hero risking all for little old me. I cannot be grateful enough. For I live to see my family once more. I cannot ever let them down. I cannot surrender. I must Persevere. As my hero did for me.'
Slowly Harriet's eyes rolled in her head. Dazed, but she was able to catch the look Cyborg gave her that perhaps she had more than just tripped and fell over. A little hesitant at first, but she gave him her hand. There were part of her that felt real nerves, maybe from the trauma. Maybe because she'd not been in a situation like this or a situation where she was offered a hand from such a kind stranger nor a boy. Yet despite the nerves, there was a part of her that felt safe. Really safe, despite the trauma. That still licked at her mind in flashes and darkness. As she attempted to steady herself with his help. Her eyes closed and flashed to the image of the teeth from the dog that had bit her arm. At her face. The memory of the growls caused little goosebumps to rise again. Only then to be brought back to her knees as they buckled. It wasn't a hard fall as Cyborg kept a hold on her and kneeled down with her. Her hand in his hand slid up, steadying herself a little with her hand upon his lower arm. Faintly, very faintly feeling the difference in the dents and shape, but it was strong. As Harriet's eyes avert up his eyes. As her mind flashed, she was more relieved to see his face. A light between flashes of nightmares. As she flashed he had certainly taken care of those pack of mutts. Slew them in a manner of speaking. He saved her. For now with her broken mind she could merely just given him her name. As in between the darkness attempting to enclose, Harriet for a faint moment smiled to his heroic face. Whilst supported, she lifted her hand, it was heavy, but she managed enough as her fingers lightly traced the right side of his face. Before dropped her hand back down. Looking upon his eyes that was clear to see he aimed to keep her safe and on guard. He was maybe not someone she could grasp to understand right now, but she trusted him. As much as she could with her words, but they were so utterly short. Broken up in her unsettling state… Before she felt her head come to rest against him. In the dark cave in her head, she was feeling safer now. Hardly any flashes, just darkness. The nightmares had ceased.

Maybe the arms she fell in helped. For the time being. As Harriet then felt like she was floating in something close to heaven. There a echo of voice. The warm tone made her sigh from her lips. In the movements Cyborg adjusted to cradle Harriet. Her eyes lightly fluttered open, briefly, but they didn't see anything. Just felt safe and warm. Curling her head into his chest. Along with her bloody matted brown and golden hair. She felt her body rock ever so gently as Cyborg had cradled her to his feet and soon took her with him towards the stars. Somewhere lost in her mind she felt the rushing movement. The brush of leaves from any trees they passed heading above. Then towards the city hospital in Keystone. Harriet remained restful in his arms. Feeling only the tingle of the air rush by her cheeks. Curling her head in deeper, it shield most of it. However long this trip was, all felt a matter of moments in her zoned out mind.

As then felt her leaving the cradle of his arms, feeling his strong hands place her gently upon something soft. It felt warm where ever it was. Comfy. Lights from inside the hospital warmed her cheeks. Her skin. As she heard faint sounds. Voices even. Her eyes peaked open a little. As her head rolled ever gently still out of it. As in her peaks through her lashes she just saw merely shadows. Trying. Attempting to focus, but she failed. Only thing she was aware it seemed was a sharp sting at her arm as something or someone touched it. A cry escaped her lungs. Her lips. Her breathes shortened and felt a heaviness in her chest shortly there after. As she coughed. Half opening her eyes as she coughed up tiny spots of blood, but she was still so lost in the dark of her mind. As well as the pain throughout her body. Soon she was quickly wheeled off into emergency and then completely knocked out by the anaesthesia. Putting her into a deep sleep, whilst the doctors and nurses worked on her. Cleaning up wounds. Making sure there would be no infection from the bite. Stitching up wounds. On her arms. Legs. Little cuts here or there. Staples were places in her head. Bandaged. As was her midsection. Her ankles were also strapped. They weren't sprained, just strained from the weight from the front of her truck. Once she was fixed up. They wheeled her into Room 202 on the 3rd floor. Harriet remained zoned out for a few good minutes. As she laid in the hospital bed, with more easy drawn breathes, with only the slight wince in between breaths.

Then slowly Harriet began to come too. At first all glimpsed was white in between black. As her eyes tracked through blurry vision across her room. Though she was completely unaware where she actually was. She knew she was laying down somewhere. She felt stiff and a little numb. It felt quiet. Save an echo or two down the hall. Empty, until through the blurry white vision. Came a shape of someone. At first it was just a shadow. As Harriet blinked her eyes, before eventually came into view of Cyborg at the window beside her bed. For what may be seconds. Harriet continued to blink in his direction. Taking in the sight of her hero and that nervous yet safe feeling churned lightly in her stomach. Like tiny knots. Then she half squinted her eyes and began to turn her head around her. As she began to take more view of what surrounding her. Her heart race slowly quickened.

"Where… Where am I?"

Harriet mumbled dryly licking her lips yet clear enough as her mind tried to scrambled the frayed pieces of her memory and now. Trying to focus as she became more awake. As Cyborg began to speak, her reality came back a little clearer. At least what had been solely on her mind earlier. As felt uncomfortable being contained to the bed. Frustration and concern came to her face… Her eyes darted about the room.

"I… I shouldn't be here… I need to see my mother… She needs me… I cannot… Ahhh! Just. Lay here…"

Harriet spoke in a panic voice. Her concern for her mother came crashing back on her and nothing could tear it from her mind. As fear flashed across her eyes. Darting her eyes to Cyborg. Before she had attempted to sit up. She was on pain killers that helped numb the pain, but not all of it. Certainly not when she attempted to sit up. Her head did a 180. Her hand came up to steady it, as she winced in pain. Her eyes dazing again. Ceasing her eyes shut as the burning sensation returned and boy it returned.

Harriet catching Cyborg's words in brief. To not move, she had been a little late. If he hadn't come to try stop her. Harriet rested her head back down, not that she was overly happy about this state, but it hurt less. Allowing a deep groan escape from her lips. The worry still across her face. She settled little as she turned to Cyborg, her chest rising and falling.

"I was on my way here to see her… When I… Was run off the road and crashed… I… Please… I'll answer any of your questions… I need to know she is ok… Her name's Olivia… Olivia Bennett. She's in intensive care… Can you check for me? Please?"

Harriet mentioned in brief she was on her way here, though her mind could not settle on anything. To give him much of any other answers. As she looked to him. Her eyes fallen upon the hero who saved her, looking for him to help her again if he could. Asking him to check for her. She feared she would not settle until she knew and it pained her greatly that she couldn't just get up to see for herself. She felt her legs restless, but knowing what would happen if she did get to her feet… She did not like the idea she had to succumb to this. She was the one that her family counted on. Her mother. Her chest tightened. As she let out a groan. A cough from her dry lips. As her eyes darted in pain and concern. Her lips trembling at too many thoughts rushing her mind. Possibilities. She laid there coming to terms with the situation she found herself in. What had happened? Failing a tainted effort of a brief smile to Cyborg as her eyes looked around the room as if it was holding her back. Then as a pain reached a height in her heart. Tears slowly came bubbling at her eyes. Rolling down her cheeks and a small pained sob escaped her lips. Bringing her hands to her face. Flinched at the pain from the wound on her arm as she did so. Before Harriet buried her face and tears into her hands. Asking now why did this happen? Feeling guilty for even uttering a single selfish thought.
Cyborg would let her have her space as he simply turned around to her but didn't move any closer. She had been through a rough time and if he hadn't got there when he did, she wouldn't even be among the living right now. He'd look at her as she took in his figure, but he didn't see the astonishment and fear like most would do at the sight of him, but more admiration and thankfulness. This warmed him to know that some people can look past the fact he's half robot.
But she then asked where she was at and he simply told her that she was registered to Keystone hospital. But as she looked around she would start to struggle, trying to get up saying that she shouldn't be there and that she needed to see her mother and that she needed her. Like anyone Victor would walk up to her trying to calm her, putting his hand on hers.
"Hey, hey. Calm down, you don't need to be moveing so much. Luckily I got you here when I did. Your ribs are broken, any sudden movements and you may cause even worse injury."
He would look at her as she slowly starts to calm down, and realised his hand was on hers and quickly removed it and would rub his finger on his cheek looking away slightly for a moment and then dropping his hand back down to his side and look back to her as she'd tell him that she was on her way to see her mother when she was run off the road. But she quickly changed the subject and asked him to check on her in intensive care and that she would tell him anything he wants to know. And gave him her mother's name. He knew she was serious and really cared for her.. Not like he was with his mother. But he'd nod and then hold up his arm and start pressing a holographic keyboard that would show up, and soon after ringing could be heard and a woman pick up.
"This is Cyborg of the Teen Titans. I'd like to know of the condition of a Olivia Bennett."
The receptionist would know who he was and start to tell him of her condition, that she was stable now, but asleep. Harriet could hear the whole conversation. Honestly he was glad she was asleep, in her condition finding out her daughter was in a crash wouldn't be good.
"Thank you for you time. Goodbye."
He would turn off the communicator on his arm and then look at Harriet with a small smile.
"As you heard she's fine now, just needs her sleep, just as you do. But first would you have any idea as to why someone would do this to you? Dept or someone with a grudge?"
He'd look at her, noticing she seemed to have dry lips and was probably thirsty. So he would grab the cup of ice water on the table beside the bed and off it to her after she had calmed down and everything.
Victor desperately wanted to know why anyone would want to do this to her. See if there where any suspects or someone with motive. Though he knew people had been murdered by some kind of serial killer. This was different though, it seemed more like a vendetta than just simple murder. So he then waited for her to speak. Now that they where in the light, he'd take in her features. Even being banged up and bandaged he could tell that she was a beautiful girl, and the thought almost made made him blush. But then going back to a his normal state of mind, he couldn't be distracted by a pretty face. He had a job to do, and for now that was questioning the victim.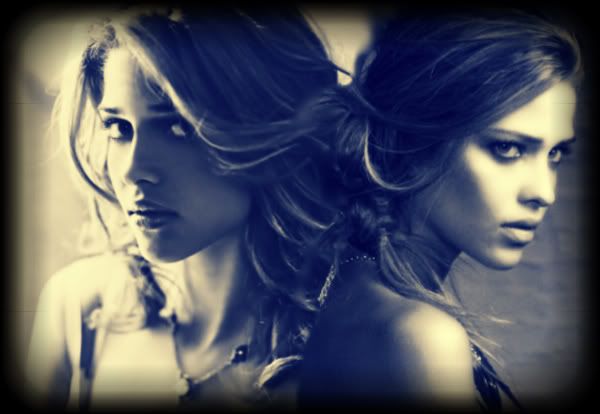 When Harriet had found some peace before she had come to wake up. Her eyes coming to upon the shadow figure of the hero who saved her. Coming into view the metallic shine the gleamed in the light in room and half shadowed by the night just through the window. Her eyes has danced briefly upon his body. The red lights were almost like beacons. A strange kind of beacons, but still. That caused the sway of her nerves, but she didn't so much flinch. Her eyes just looked over him in growing curiosity. There was sure apart of her that was taken back by his appearance, but it just wasn't for the expected reason. She was more taken back by the questioning of. Why? What happened? Who was he really? She seemed it was clear that maybe somewhere in his path he had come to suffering. For she had more feelings she felt for his pain. Not entirely pity. Perhaps it was from wanting to help not wanting to be helped exactly… Although in this case she was thankful, truly that he had. He hadn't moved much as her eyes wavered at first. It caused her nerves swirl and she didn't know why. Maybe it was part from the pain and concussion. Maybe it was him. Maybe it was just her. She didn't know and she was not in a space to figure any of it out. As in that instance her worry for her family. Her mother washed over her and she could not let that go. As she cried out. Attempting to sit up and attempt to get to her feet. Which in hindsight in the back of her mind she knew was a bad idea, but she didn't care. For she felt she could push through any pain if she had too, but Harriet was so very very wrong.

As quickly as she had risen. Quickly her head soon found her pillow again. Faintly catching the mention of the hospital. Before Harriet made her desperate attempt to inquire about her mother and her health. If she was ok. Please, let her be ok… As in bleeding attempts. Her tears bubbling to the surface of her eyes. As she covered them with her hands. As she had tried to hold on to them tight, but now they came. Making her feel a huge pain in her chest. In part because of her actual pain in her ribs and lungs. It restricted a lot. Her sobs felt heavy and sore. As she welled in her pain and the position she was in. Unable to be free to run to her mother. She felt hands upon hers. They were mildly cool, enough to break her hands from her face and come to look to Cyborg through sad pained eyes. Her sobs quietened as his voice came. Despite what might have been an alarming notion of him right there. Inches away. Touching her. His voice… Was so soothing. That she merely gaze up at him with soft blinking in between. Her chest rose a little more calmer now. She made attempt to wipe some of the tears from her eyes. Her cheeks, but it didn't entirely help to stop the tears still coming. Slowly rolling down her cheeks. As she watched faintly as he removed his hand from hers. It hadn't felt entirely what she was used to a hand feeling like, but she oddly felt less safer without it… Harriet furrowed her brows lightly as she eyed him rubbing his cheek looking away. Curious briefly as to what was in his mind. If she was supposed to be alarmed about his robotic looking parts, which in part she was confronted by that, but that didn't look like a look of a robot. As much as Harriet could know. Then as Harriet asked Cyborg agreed to checking on her mother. That hardly seemed a robotic gesture… Well..

Then the unexpected happened. As Cyborg held out his arm and started working at it like a keyboard. With whatever it was that popped out it. Holographic? Harriet had not clue what any of it was. As she half watched dumb founded. Her tears momentarily ceased. As her brows lightly furrowed again, unsure as to what he was doing exactly. How was even beyond her… As she blinked as she watched. Then heard him speak. Oh… He was calling in. Again she didn't get how, but when the other voice same through it peaked her interest to listen. As the receptionist began speaking Harriet's heart stopped as she waiting for either the good or the bad. Please, not the bad… when she heard her mother was well. She took a deep releasing breath. Half sinking into her pillow. Then heard that her mother was also a sleep, gave Harriet great comfort and plus a weight off her shoulders. Though it didn't take away the fact she was sensually tied to the bed, but she could accept it more even if she didn't want to. Rubbing her fingers again at her eyes, her tears had generally stopped. Just dried and her eyes a little swollen and sore. She rubbed what she could as badly as she did it, before wavering a light of a smile. Before she halted her hand rubbing her eyes as Cyborg spoke again to his arm. Causing her eyes to look upon it again.

"Uh… What was that?"

Her eyes flashing up to his eyes as she asked as she pointed briefly at his arm. She didn't feel scared by more it was unexpected and she couldn't entirely make sense of it. Suppose she did have a concussion, but then she was also a girl from Iowa. She saw more fields than cities. More farmers than superheroes.



"Thank-you, Cyborg…"

Harriet spoke honestly as a warm smile now finally graced her lips she offered to Cyborg. Despite how he did it not being how she may have expected, still he helped. Which was more than she could truly hope for.

"I am relieved she is ok, I rather her sleep… She needn't worry about me…"

As her voice soften, her eyes blinked faint tears happy to hear her mother was ok. For the most part at least. She didn't want to wake her up. Of course, Harriet couldn't truly know how well her mother was until she saw her herself, but that could wait. Tomorrow, maybe. For now Harriet was content. Then her eyes looked off as Cyborg asked for why this happened to her. Why would someone do it? Grudge?

"I don't know…!"

Harriet spoke softly as she couldn't begin to wrap her mind around why, but she sure had asked that herself. Pausing as she thought about it…

"It's kinda hazy… I was driving down a back road, from my uncle's property… I think I was coming near the end of the road… Uh… I remember bright headlights coming from behind… I think I… Moved so the vehicle could pass… Then next thing I felt was the force behind from the vehicle slamming into my truck… Maybe once or twice… I don't really remember… I just recall coming too, in my truck, smashed into a tree… Then I must of fled into the woods sometime after until you found me… Honestly, I don't know why… Oh, actually… Well not sure it helps… I think the same vehicle passed me earlier along the road… It looked similar… Least from what I can remember… I'm sorry if that isn't much help.. I…"

Harriet broke down what happened as best she could, though it felt brief from what she could remember. Her eyes looking off unsure of why and sorry it may not be of much help. As the guilt trembled in.

"I don't know why I chose that road… I shouldn't have… It's my fault… I just wanted… I was stupid. I knew the road could be dangerous at night… Though I expected it maybe from wildlife. I just figured I'd be fine… I was wrong… So wrong… "

Her eyes looked down across the length of her bed as she spoke. Voicing more towards herself, her stupidity in the choice she made. This was the consequence. Her head lightly shook as her eyes looked saddened by the trouble she caused and what extra trouble it would have caused. Tears attempted again, but they were more trapped.

"… I'm sorry you had to come out for me."

Harriet's eyes then looked briefly over to Cyborg as she apologised for having caused him trouble in having to come rescue her. She couldn't help feeling guilty.

Harriet's eyes looked back down across her bed. As she sighed and breathed deeply. Swallowing that felt it was half stuck in her throat as she lips lightly parted. Feeling dry. She hadn't even begun to think Cyborg had noticed, she'd barely noticed herself that she was thirsty. Her mind hadn't entirely caught up with the rest of her body yet. Though she was thankful as he kindly reached for a glass of water. It made her smile, despite she still felt bad that he had too, but still thankful. She happily accepted the straw as he positioned it in front of her mouth. Oh, how her nerves rushed as faint colours blushed against her cheeks. She preferred taking care of others. This was not how it is supposed to go, but her body needed the water. As she drew sips. They started off slow and kept steady for a good while. As she took a halt in between breathes. Drinking at least half the glass in steady yet quick time. Feeling the coolness of the water run down into her body. It was nice and felt a little more refreshed.

She reached a hand up, landing upon Cyborg's hand as he held the glass. Her faint teary yet now peaceful green eyes looked up at Cyborg, before peacefully closing them while she continued sipping on the water. Her hand upon his, keeping the glass in place a little more. As Harriet sipped until the glass was almost empty. Until she felt good enough, she let go of the straw from her lips. Her hand still lingered upon his hand. As her eyes opened again. She instinctually gave a small sweet smile despite her less attractive state right now, her eyes dropped briefly as she blushed. Before flashing her eyes to his again. Not at all taken back from the red glow of his eye. How could she? She may not understand it. Or Him. But she understood that despite the lengths he had to go. He saved her. As he continued to help her now.

"Thank-you… Truly! You came when you didn't have to… I wouldn't be here if it wasn't for you… Because of you I get to see my family again."

Harriet spoke softly and pure. Her hand upon his, her fingers gently rubbed his hand in comfort. A growing warm smile upon her gentle lips. Honestly thankful despite the trouble she had felt in putting him in that position. She was still utterly grateful that he had. If he hadn't, who knows, but she was pretty sure she wouldn't be here. Nor half as well off. As her eyes didn't see any form of any potential threat or scare or whatever he may claim he was. He was no monster. He was simply. Purely. A hero. Her hero, if she could claim such a thing. As she swallowed hard at the thought, with odd nerves bundled up tight. Her eyes dropped with a blink.

Before coming too, upon realising her hand was still upon his hand. Her eyes looked curious at his hand. As whilst it caught an a flee of nerves within her and she felt her cheeks red. Her fingers traced his hand. The curves of it. The shape of it. The texture. Every little detail she could, before she was still left with not a clear answer, but Harriet had to wonder.

"Do you feel this…?"

Her voice spoke low before her hand paused and realised. Withdrawing her hand in embarrassment.

"I'm sorry… I… don't know why I said that out loud."

Harriet confessed with a light shake of her head as she lightly turned it away from him in her embarrassment. Perhaps she was still just a 19 year old girl, that didn't know much of anything in this world. She had certainly not expected him. She didn't think she could have dreamed him up. Sweetly, a little coyly she looked back to him. Unable to keep her eyes completely away despite she was nervous to stare too long. Perhaps scared for some nervous reason he would see her. Cyborg was maybe not the hero one expected. Maybe even dreamed, she might now, who knows. As she pondered, but as she looked upon, his face. He was the hero she got. Who risked whatever measures to come save her. Yeah, he may look metal and perhaps he was super strong in so many ways. It was more the inner strengths. His bravery that she landed on, those she could understand, that led him to still risk his life for hers. To Harriet he had. It was astounding to her, too say the least. To put it lightly, he was astounding her.

"Who are you?"

Harriet then asked, her eyes upon him and her head lightly shook unable to fathom in curiosity. Knowing she wasn't maybe exactly asking for his name, he'd already given it. She wasn't entirely sure what she was asking, maybe just to try some way to understand who he was. Find an answer to a glimpse she couldn't see. As she looked up at him from the depths of her hospital pillow.
After having up his communicator he would look over to Harreit, glade to see she's calmed down, but then with her delicate hand would point to his arm asking what it was. He'd smile some and walk a bit closer, bending down so she would start have to lean up. And start showing her the holographic keyboard.
"Its kind of like my own mobile computer. Can do everything from make calls to pinpoint locations from satellites." He'd look at her expression and then put his arm down beside him and nods as he told him thank you. "Nah it's my job."
He then listen as she then listen as she talks about being relieved that her mother was ok. Cyborg would only nod in approval as he couldn't really relate. Even after death cyborg resented his mother for all the test she and his father put him through. Using him as a lab rat more than their child. At first he hated his father for doing this to him, but after a while he grew to thank him, as now he can truly help people. To be a hero. Without hi father taking such drastic measures to keep him alive, cyborg would have never met any of his friends he knew today. And every last person he'd ever saved would have lost their life.
After a brief moment in though he'd ask her about the crash, asking if anyone may have had a grudge on her or even her family. But Harriet had no clue, but if she had she wouldn't have gone out alone for that matter so it wasn't at all surprising. But he knew she was trying and he would hold the information that she'd give him. The fact that the car looked like the same one that had passed her as she drove. And then went into how's he should have went the way she did and then looked up to him and told him that she was sorry he had to come for her and Cyborg would simply shake his head as he continued to help her get a drink of ice water.
He see that his scans of her ha d been correct. She was dehydrated and would hold the glass for her. She was such a beautiful girl, cyborg was half robot but he was still human, and would be lieing if he said otherwise. Even with her battered body the part thay would cat him most is her green eyes, looking into his. So much life, such great fullness it warms cyborgs heart. She would look to her hand as she placed it on his as she drank the water. He'd would wonder how her touch would feel, as he himself would be able to feel physical touch. A least not on his metalic body. The thoughts that ran through him would cause him to hold back the blush in his cheeks. As his skinny collar would give it away completly.
Harriet would continue to drink untill the glass had been completly empty and then removed her lips from the staw. Her and would stay on his though and she would thank him with all of her gratitude once again. He would smile warmly, her blush on her face making his heart jump alittle. Even in the state she was in he knew that she was a beautiful girl, inside and out.
"Your welcome Harriet. It's what I do."
He would stand there for a moment as see how her hand caressed his and just the thought had finaly mad his cheeks darken slightly and then she had asked if he could feel her touch. He would look at her and then pull his hand away, not out of spite, but just to put the glass away. She would then start to apologize and Cyborg would shake his head with a small grin on his face.
"Don't be sorry. Your curious, I'd be the same in your situation. But no I can't feel anything besides here" He would point the the human side of his face."Everywhere else is numb, can't feel touch nor pain."
She would look at him not taken back by him anymore, just more like she was curious and astounded, the blush in her cheeks let him know other things as well. But maybe it was just him.
She'd then ask who he was, not like before, but just more like why he was here and what he did. He'd speak fully, and tell her what he could since most knew him by his real name anyway.
"My real name is Victor Stone. Due to an accident I am what you see before you know, a cyborg hence my Name." He'd look at her with a faint smile. "I'm a Teen Titan."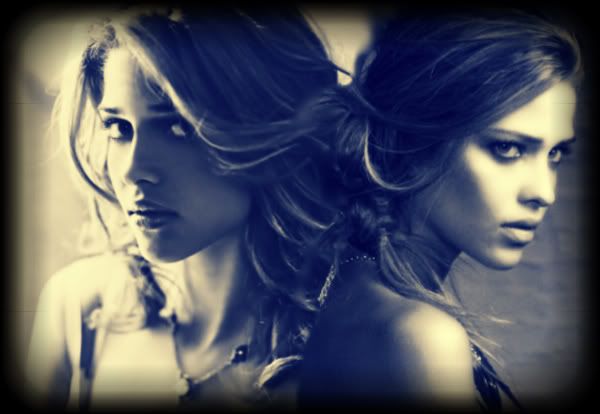 The waves of relief had certainly washed over Harriet. She still wanted to see her mother for herself, but for now she was more than content to let her rest. Which in turn allowed Harriet's mind rest itself. As she felt a little more centred in her bed and not about to escape. Sinking in. Her body was mostly numb from the medication, but she still felt stiff. A little bit of pain from certain moves. Though an easier breath as her muscles tried to relax. As Harriet's green eyes had fallen with disbelief upon Cyborg's arm and whatever that was that sprung. As Harriet's curiosity had led to speak. Question in terms of things she wasn't sure she'd understand. She knew an oven. She was ok with a mobile phone, ok. She was certainly not a tech expert in the slightest, but curious she was. Her father had read her bedtime stores with knights and princes. This wasn't entirely how she'd picture it. Yet it had her wondering. As Cyborg smiled. A warm infectious smile. That lingered only so long before it was gone. Why didn't he smile more? As she then blushed as walked closer and bending down. Allowing her to see with ease. As he presented her with the magical looking keyboard within his metallic build. Her eyes half lit up. Her eyesight traced along the keyboard, before looking up to Cyborg's face as he spoke. There were flutters of nerves from his close presence, but she becoming less put off if she ever was. His voice was calming. As her eyes looked just that little extra long over his face, watching his features as he spoke. Taking in where skin and metal formed. Looking as his visible brow moves. As his eye blinked. Expressed. His lips as they moved and the sounds. Harriet's ears listening at every word. Briefly looking down as he explained it.

Before looking up again at the mention of Satellites.

"Is that how you found me? Satellites?"

Harriet kindly asked Cyborg, had he tracked her. Seen her? She really didn't know how that would work or any of this really.

"Really… That is quite impressive… I am almost hopeless with my cellphone…"

Harriet expressed and mildly shared with a smile, before a light shake of her head noting her lack of such skills… Before her eyes briefly looked away as she recalled her phone.

"I… Guess I'm gonna have to get new one and hopefully get my truck fixed."

Harriet mentioned in passing, mostly noting it to herself as a reminder, she needed her truck for work, but being actually able to work. Live, that was certainly more important. Still, she noted. Breathing a sigh, before her eyes looked back to Cyborg, as he brushed off her thanks. Humble, much?

"Even so. Thank-you. You were the knight that came… Armour included… It would seem."

Harriet responded in kind soft voice with the sweetest smile, as her eyes fluttered over him. Half flashing to him in the woods. Now. He was a hero. A knight, as if it seemed to becoming clear to Harriet. Her warm smile sweetened as she pointed out his armour. Bringing out her hand. Her fingers etched towards where he had dropped his hand, to lightly touch his fingers and hold them lightly. Rubbing her thumb across his shiny strong knuckles. He may not feel it, but she did. Then she blushed. The butterflies tightened. Uh, what had she just said. She dropped his hand and briefly looked away, maybe he'd think that was too cliche. Too silly to have said. Feeling her cheeks reddened, it was just what came to her mind. Maybe her mind was silly, but that is what she saw. As she brought her eyes back at a glance.

Harriet had spoken of her relief of knowing her mother was resting. That something tragic hadn't happen. Least not what Harriet had feared. She couldn't know how she'd cope. Having fought for this long. Harriet breathed a soft sigh. She briefly noticed Cyborg's silence. There was the touch of maybe a frown, but she couldn't be sure. Nor entirely what he thought. Maybe he was just listening. Listening was a nice thing. Smiling softy at him… Before she had spoken of as much detail as she could remember of what happened earlier. The accident. Though suppose it was for some reason intentional. So not an accident. Harriet just didn't know why. Whatever reason, it did. Looking to Cyborg, hoping anything she did give him would serve him well. She'd certainly not like for this to happen to someone else, that's if it wasn't personal. Harriet lightly frowned.

"From what I… Have told you… Do you think it was personal?"

Looking to Cyborg as she questioned, maybe he'd read more into this than she did. Least briefly with the little information she gave him. She really didn't understand why or any of this.

"I… Only recently moved here… I can't imagine what I did… If I did anything… I… If I didn't… I wouldn't want this to happen to somebody else."

Harriet added mentioning she'd only moved here recently. Sure she would have occasionally visited before, but she really didn't know that many people. She may see a few customers at the cafe, but that was in passing. Least Harriet had assumed, she was generally reserved. Kept mostly to herself and focused on the task at hand. Suppose that simple task to have gotten here, slipped through her fingers. Almost. As Harriet expressed she was sorry Cyborg had to save her. Yeah, she was a little feeling sorry about many things. Trauma and not wanting to feel a burden to anyone would do that. As she flashed a glance as Cyborg shook his head. Just as her lips had taken upon the straw. It was a tiny gesture, but Harriet half pulled a smile with the straw briefly between her teeth.

Suppose, it didn't matter who's fault was it. It happened and she was still grateful that he had come… Just as much as he was helping now simply by offering her water. That she definitely needed. She'd got beaten up a fair bit and ran lord knows how much with a lot of struggle. Exhausted a little. She'd hardly realised until now, as her mind was catching up with her body. Well, mostly. As she felt quite numb as her eyes watched Cyborg, as she merely felt refreshed as she drank. A simple peace. Her hand placed upon his hand. Skin upon metal. It was unusual, yet not un-delightful. Harriet caught a slight hint of colour to at least one cheek. He was kind. Sweet. She kept expecting to be put off by all the hard metal. That may be inhuman, but she just saw past it. She smiled. Closing her eyes as she had sipped on the water until it was sensually empty. Her hand still upon him as she had let her lips go and thanked him kindly. She was graced again with his smile. His whole human lips. Dark and full of life. Harriet blushed. Hardly knowing why.

"I owe you my life, Cyborg… For whatever reason you did it… I don't think most… Would have… It was very brave… And human of you."

Harriet added in kindly she'd sure pay him back when she could, she'd just have to find a way as she looked upon him as saw clearly the human reflection. Hero, yes, but not because of his body alone. If attached to another, it was just a body. With him.

Harriet blushed. As her eyes had redrawn to his hand. As her fingers laced over touched is hand. He was different not just because of it. Though she did wonder if he could feel it. Before she'd realised she'd said that out loud and had turned away. Feeling the flutters in her stomach. Her eyes came back in glance attempt to catch Cyborg shake his head and grin. Harriet gave a half smile. Listened as he spoke. Her half smile grew gently as offered her under stance and from the sounds didn't think she was pathetic with that slip from her mind. Her eyes trailed up as Cyborg pointed and mentioned the part that could feel. The skin that was exposed or still left behind.

"May I?"

Harriet politely asked bringing up her hand, if he'd allow her. Not knowing how'd she entirely had the courage, with something bundled in knots. Maybe it was curiosity that drove her. If Cyborg didn't resist her gesture. She'd bring to place her left palm upon his fully exposed cheek gently. Sit it there a second or more, before lightly the move of fingers stroking his cheek. Before she gently slid them down. Brushing the skin to where it soon met with metal and she would drop her hand.

"I couldn't imagine what it must be like to lose so much. To never touch. To never feel the dirt again or as I bake… Though I envy your numbness to pain right now…"

Harriet expressed with no intention of trying to hurt him, but to begin to feel his loss. She was happy he was alive, but still she felt his loss. Offering a smile mentioning his gain of no pain. As she still felt touch of pain in her body. A sharp here and there as she breathed. Not that she was complaining, it could always be worse.

Harriet's head sank a little more comfortably in her pillow. As she looked upon him wonder as to who all he was. He felt like a rubix cube, maybe he had a literally one somewhere. She could only guess. The one draw he was selfless and kind. Her smile parted from her lips as Cyborg spoke. Spoke his name, well his real name. She now felt the nerves lightly ping towards the thud under her chest.

"Victor…! I don't know… I.. Say both are fitting… Cyborg was victorious after all. Were my rock in my darkest hour… Too much?"

Harriet expressed nervously though again perhaps to much from her mind, as she blushed and looked off. Was that too much? She half blinked, she could just get to comfortable, it was unusual least with someone not her family… Looking back.

"Was you're accident, like mine?"

Gulping a little as Harriet enquired not entirely sure how to ask how, but she wanted to know.

"What are the Teen Titans? Sorry… I'm from a small country area in Iowa… I… Don't know much about superheroes… Well, I see you."

Harriet winded way of saying she didn't get out much or least out of focusing on help providing for her family. That was her main goal. It was shortly during or after her words that a nurse came in.

Interrupting them. "Harriet, we've contacted your uncle to let him know you are safe. I ensured you'd need your rest, he'll be here first thing in the morning… Authorities have been to the crash sight, they'll organise a tow truck to remove it tomorrow, but they did pass along your bag they found if you need, it is just here…" Spoke the nurse placing Harriet's bag on a bench by the door. Harriet was surprised it survived so well, but she was grateful.

"Thank-you!"

Spoken simply and honest. As the nurse came over to look over to make sure Harriet was doing ok. "There is certainly more colour to your cheeks, that is a good sign. Though you will need to be in here for a bit, some of these injuries will take time… Were you hungry? It might do some good to have some soup if you were." The nurse briefly detailed before the offer of food. Harriet hadn't even thought, suppose she could be. It least gave her something focus on, she wasn't sure she'd want to be closing her eyes yet. She feared the nightmares may return.

"Sure, Soup would be lovely. Maybe some fruit and bread if I can try. And if Cyborg would like any. Please?"

Harriet responded kindly though she smiled she kinda dreaded hospital food, as she also attempted to ask for fruit and bread. They seemed an easy thing not to mess up. "Certainly" The Nurse responded, turning and about to leave… As Harriet looked briefly to Cyborg. The chair he was not sitting on. She pondered…

"Thank-you.. Also, if possible can we get a chair Cyborg can sit on, please?"

Harriet kindly asking feeling bad if he had no seat. "Of course, be right back." The Nurse spoke and then left. Harriet looking back to Victor.

"That is if you have no where else to be, Victor?"

Harriet then asked and offered. Maybe he did have somewhere to be. He'd be there now if it wasn't for her. Her eyes then looked to the clock on the wall. Was it really that late? It was near midnight. She really felt bad now if she was holding him up, whether from family or even simply from sleeping.
1 User(s) are reading this topic (1 Guests and 0 Anonymous Users)
0 Members:
Skinned World's Finest by
Thisbe
of RPG-Directory