World's Finest
A DC Rebirth RP
World's Finest is a DC Comic Rebirth Site, we take place after the events of Dark Night Metal but instead of having Batman and Tim Drake returning. The two never returned from their events which happened in their solo comic, with Bruce gone Gotham is now in the hands of the his few apprentices one being his son Damain Wayne. And with Tim vanishing the Titans the world knew has ceased to exist leaving chaos to file the streets of not only Gotham but for cities around the world. Here we are Earth 7 of Prime Earth, Prime Earth was formed by the temporal merging of the disparate DC, Vertigo and WildStorm universes.
Most Wanted
1/12/18 Where now opened!
3/1/18 Come join the Fun!
played by Roy Harper Jr.
61 posts
5:30pm The Glades, Star City
It was a cold winter evening. The sun was setting, street lights started to flicker on. There was just enough sunlight to be able to see down the roads of Star City. Roy had one hell of a week from fighting criminals to just making it day by day. Living on his own in such a crappy apartment, had a bit of a toll on him.
Having taken the day off, he had decided to go to go visit his daughter Lian. There wasn't a day that had gone by where he didn't think about it. Till this he blames himself for not being able to save her. Roy worn an all black suit with a white dress shirt, his tie and shoes matching the suit.
Roy stood there staring at Lian's tombstone, his hands placed in the pockets of his black pants. With a deep sigh, he took out his right from his pocket placing it at the top of the stone. A year and a half had passed since her death. He couldn't believe how fast time had gone by.
"Hey Lian, Daddy's here."
A slight smirk appeared on his face at the thought of her. She was his sunshine, his little girl. Within an instant, she was taken from him. Little by little, he was starting to lose himself, there had been times where he had thought about going back to his old ways; drugs and alcohol. Then again was there anything around to stop him from doing so?
Roy spent at least 20 minutes at the grave before he decided to depart from the cemetery. He was in need of something to fill his empty stomach as he had not eaten all day. Though, every time he had come to visit or was about to he'd always lose his appetite. His heart and his mind would just fill with great sorrow.
Just before leaving, Roy spoke in a soft voice.
"Daddy loves you, sweetheart."
Once those words were spoken, Roy held back some tears. It always hurt when he had to say goodbye. Using the back of his left hand, he wipes his blue eyes. He didn't want anyone seeing him being a softy. He started down the pathway leading towards the main road.
Just as he reached the sidewalk beside the road, he took a right and headed towards the nearest coffee joint. If he didn't want to eat, at least a cup of coffee would hold him over.
"How did I know I'll find you here?"

Within the Glades graveyard Roy would've found himself turning to face a Jason Todd, it's been our a year since they seen each other. After the events of the Outlaws Roy, Jason and Kori decided it would be best if they all went their separate ways. Kori went to find the Titans and find Grayson while Jason continued his Outlaw journey. Roy went off too...Well this is why Jason was here out of the Outlaws Roy was the only one to fall off the radar. Heh it what made Roy and Jason similar even though sometimes they didn't accept it they were the same.
Unlike Roy Jason was dressed in his casual biker fetish outfit, he donned a black leather jacket, cargo pants and black boots. Jason attempted to stray away from the jokes due to see where they were, just like Roy Jason loved Lian. He loved her as if he has his own daughter it broke him when she passed. Whenever he visits Starling he finds himself here once in a while, Lian always been a good listener. Jason was here for a while but allowed Roy to have time with his daughter. So now that he had his time with his little girl Jason would have approached him holding out his hand.
"I see you've found yourself a razor since the last time we met. At least your shaving now.."

Jason didn't know what he was doing in Starling funny he was believing he was coming to do the same thing as Roy. But it seemed her father beat him to the punch, "Going anywhere Roy? How about we catch up?"
played by Roy Harper Jr.
61 posts
It was somewhat shocking for Roy to see Jason around these parts. It had been quite some time seen they last saw each other. Who would have thought he'd come here? Then again he did care for Lian just as much as he did.
"Jaybird? You're here?"
Roy questioned him, and even used the nickname he had given him. Though, he was sure he already knew his answer. Jason was like a shadow. No matter where Roy had gone, it didn't seem like Jason was too far from him. A part of him was somewhat glad that he had come around. He could use the company, especially from someone who he concidered a brother to him.
Lian's death had taken a huge toll on him. Right after the incident, Roy turned to drinking. When he wasn't on the job with the outlaws, he'd go to the nearest bar and drink his heart out. Even managing to get into a few fights in the process. Reality was slipping away from him. It wasn't long after that they all decided to go their separate ways. This was where he had started to sink in deeper. He denied any phone calls even if it was from Jay. His apartment was filled with empty bear and whiskey bottles. In his mind, it was his fault. His fault he couldn't protect her. Even Jade put the blame on him.
Roy spent the whole year living with regret, yet he managed to hide it soo well, keeping his personal life and work separate. Though, he had no doubt that Jason could see right through him, he always could. He took Jason's hand giving it a shake, a slight smile appearing on his face. In the darkest of times, Jason was there. Roy couldn't believe he let himself slip so far from reality.
Just as Jason made his comment about a razor, Roy removed his hand fro his and placrd it against his own cheek; the top of his fingers slightly gliding along his jaw line.
"Yeah, decided I needed a change."
Roy chuckled, before giving Jay a pat on his left shoulder with his cybernetic hand. Forgetting that he he has a prosthetic sometimes, his pat against Jason's upper arm would be slightly forceful.
"I was just about to head to the coffee shop down the road. If you join me for a cup, then we can catch up"
Roy couldn't help but let out a slight laugh before starting his way down the pathway towards the main road. He'd assume Jason would be walking right by him. Even when Roy was down in the dumps, catching up with Jason? Now that is something he wouldn't turn down.
The yellow ball of fire changed to hues of orange, and then almost tangerine. It merged with the sky, like juice-mix dissolving in a glass of water. The clouds were cotton-candy, as though they blushed at the warm touch of the sun. Silhouettes of birds flew home across a sky that was now magenta; and the sun was half into the water, but its reflection in the sea made it look complete. The mauve of the dusky sky intensified, and in just a while, the biggest star had set, giving way to a thousand others. Jason stood watching the line where heaven touched earth. His wide eyes witnessed the resounding glowing collision. Sparks lit the sky and blood poured, as the glory of paradise descended further behind the seam of the world. He felt a hand against his shoulder and he glanced over his shoulder and saw Roy.
"Trying to kill me already?"
Jason chuckled referring to his prosthetic it seemed his metal hand came down on his shoulder a bit harder than expected. Truthfully it didn't hurt Jason he just loved fucking with Harper, Roy then brought up coffee and Jason agreed. Instead of allowing Roy to lead however he walked ahead of him leading the way towards Starling general, his hand stuffed in his pockets as he began to think of what to say. Leaves scud over the ground and take small flights into the air. As Jason tossed his head back and raised his eyes to the sky. The branches sway like the arms of a soccer crowd and it their chaotic dance they are hypnotically beautiful. His mind relaxed and the wind carried the fragrance of the woodland/
They arrived to Mini Revelation a coffee shop known within Star city, The restaurant was full. Jason looked around at the busy tables. An old couple eating side by side, one glass of pop each, studiously bent over their meals. A group of young women in their thirties collapsing with helpless giggles as a stern woman dining alone nearby looked on and frowned. Businessmen in their grey suits pulling out Cigars American tourists, trying to decipher the menu. A family and their teenage children. The noise level was high.But it didn't bother him. This was Star City after all. Soon The waiter came returned with the menu, She fidgeted, adjusting the strap of her dress and applying another coat to her already red lips. With nothing else to do she perused the menu. Jason went big he ordered himself the Beer battered boneless wings.
played by Roy Harper Jr.
61 posts
Roy rolled his eyes toward Jason. Always trying to bust his ball with any chance he got. Jason took lead as they headed towards Starling general. His blue hues turned up to face the radiant orange sky which eventually turned into a midnight blue, the stars shining ever so brightly. Such a gorgeous sight, it almost put him at peace. Almost. Though, it wasn't sure if he ever would be. His mind constantly roamed elsewhere no matter what he tried to do. The memories continued to haunt him.
It wasn't long till they reached the coffee shop known as "Mini Revelation." Boy did coming to this place bring back some memories. The shop was filled with chatter amongst the other tables. Bits of laughter rising about in between conversations. The noise kept his mind from wandering to much, keeping him latched onto reality. After all this time, he was surprised to see the place still soo busy. They ended up sitting at a booth in the bank on the side where the entrance to the place was.
Roy examined the waitress briefly, almost as if he was checking her out. His blue hues had focused on her bright red lips just as she reapplied another coat. After being asked if he wanted anything, he shook his head. Roy hadn't had an appetite to eat for a day and a half. He didn't really want to. Though, Jason on the other hand, seemed as though he could eat for the both of them.
"Doesn't seem to surprise me that you would order something like that."
Roy let out a chuckle before sipping on the complimentary water that was set at the table. Though his mind seemed to start to go elsewhere. Roy had wondered what Jay was up to this past year having not having any contact with him whatsoever. It was almost as if it was yesterday, they were going out kicking ass and not caring about the world. Only worrying about himself, Jason and Kori.
The waitress soon left the table as his hues turned to look towards Jason. Didn't seem like he changed at all. Then again it had only been a year. Roy picked up the glass of water before starting to move the cup in a circular motion. The water inside starting to swirl around in the process.
"How are you, Jay. It's been awhile."
This was the best place in Star city for their home made battered tender wings, which was served with the choice of ranch and bleu cheese. Jason held a huge appetite he could eat anyone out of a house and home. Whenever Jason went places he was indeed picky on what he ate, sue him for actually having class. He felt when it was time to eat you were supposed to eat who knew when your last meal would be? Might as well live every moment as it was your last and knowing that he would soon devour these delicious wings. Lets just say he was ready for death, he was ready for anything. He waited and once both of their plates came he took his fork and started to stab the boneless wings before taking it in his mouth allowing his teeth to do all the work for him. Of course he wasn't a pig he ate carefully but that doesn't mean he didn't make a mess here or there, he was a guy cut him some slack. But as Roy finally answered him, Jason soon swallowed his food as he said.
"Purging Gotham Streets of filth what about you? Still having Nightmares?"'
Jason wasn't stupid he knew whenever it came to Roy's daughter he loses it, he starts to see things and hear things that not even there. Jason hoped he wouldn't lie about it and instead tell him the truth of what he needed to hear, the only way to help Roy was to actually speak to him. "Listen Roy, I know it's hard and I know I should be the last one saying this but. Your going to have to move forward, you need to find something to keep you busy like me."
When did I start having the answers for problems.. Hell I should be taking notes for my own pathetic life. Heh.
Todd awaiting to hear Roy knowing Harper there was two things that was either going to come out his mouth, A an insult or B denial, Jason was leaning towards option B knowing option A might not work too well being in a dinner and all. "So when was the last time you seen Kori? I hear she's a model now, I'm glad our girl is actually doing something with her life instead of following around Grayson." His green eyes shifted towards his table the thought of it would've brought some flags towards Harper if he caught on.
"How's Starling city?"
played by Roy Harper Jr.
61 posts
The shop slowly started to grow empty, chatter had started to simmer down. Families and businessmen exited the building. It was finally growing peaceful. All the noise was starting to get to give him a headache. Sadly, without the noise, Roy's thoughts would just increase and cloud his mind. He couldn't help it. Starling City always brought those memories around which is why he tended to avoid it all together. No matter how hard he tried, he always ended back in the same place where his life started to fall apart.
Roy watched as Jason dug into his food. Seems like the man still had a good amount of class to him. Though, Jason was mostly like that. Roy on the other hand, couldn't care if he made a good amount of mess. After everything that had happened to him, it never really crossed his mind. Jason's question about Roy still having nightmares stuck into his mind, and with anyway possible he simply just tried to avoid answering it.
Roy let out a sigh just as Jason made his second comment. Jason seemed like it was just a walk in the park. He looked down toward his half empty cup of water, his face filled with utter regret.
"I can't just move forward from something like that, Jay. She was all I had left. And Jade..she still blames me for what happend. She is probably right. Maybe if I was quick on my feet she would still be here."
Roy looked up from the glass before staring out the window. Cars zoomed by through the streets of Starling. There was the occasional honking of horns and people yelling out their windows tell other to get out the fucking way. Guess that was Star City for you.
Roy got lost in his own thoughts, the memory of Lian just stuck to him. The bits of chatter and Jason's voice turned into muffles before becoming completely silent. One by one the cars drove by, though it seemed like they were starting to move much more slowly now. Upon staring out the window, just as one of the cars drove by, his daughter Lian appeared she was cut up and bruised tears streaming down her face.
He blinked his eyes several times, but it seemed like she didn't go away. Roy's blue hues widened slightly.
"Lian?"
Roy questioned for a moment before jumping out his seat and going towards and exiting the door leading out, shoving people out of his way. Could she really be alive? He had to be sure. His eyes focused on her and nothing but. Just as he went to run across the street, the blare of a loud trucker's horn caught his attention. It causing him to stop in his tracks. Once the truck had passed by, Lian was gone.
Roy took a step back, completely in utter shock. Could he really actually move forward when things like this start to happen?
played by Katana
9 posts


Tatsu had found herself in Star city once more. The last time she had been here had been with Oliver Queen or Green Arrow; the pair has a friendly history and had worked together many times in the past. Only she had not come here for said company, no she was shamefully here for the food the city offered. There was this largely popular coffee shop that served the meanest rack of ribs she had ever seen, it was her secret love. So naturally she was walking along the streets of Starling city in her general attire which consisted of a loose greenish shirt, black jeans and combat boots. Her black hair was worn loose and reached about half way down her back, for all intent purposes she was an ordinary person. She didn't even have her sword strapped to her waist, although it wasn't all that far away; carefully hidden within her hotel room.

Tatsu had been walking along the main path that lead towards her most desired destination, oddly wearing what looked like a smile on her face. When she saw someone burst out of the building in a mad rush a head of her, usually she would have paid it no mind not with how eager Tatsu was to have a savoury bit – "Hm?" Cutting off her inner thoughts at the interrupting sound of a blaring horn, her gaze soon found the culprit; the man that had burst out of the coffee shop, who seemed to be in shock at what had happened. "Baka." Tatsu muttered under her breath as she made motion to move past the male but paused as recognition crossed her features. "Roy?" She said, loud enough for the man to hear. Though she was unsure if he would even remember her, it had been a long time since they had seen each other let alone spoken. "Are you alright?" She did not yet realize that Roy was not alone, all Tatsu knew what that he had almost gotten himself run over.

played by Robin
98 posts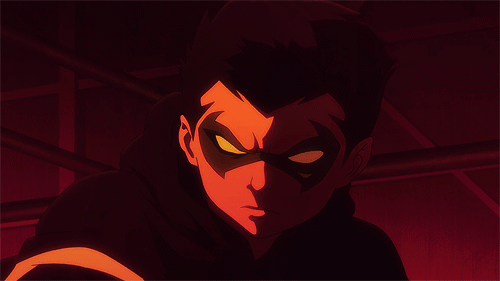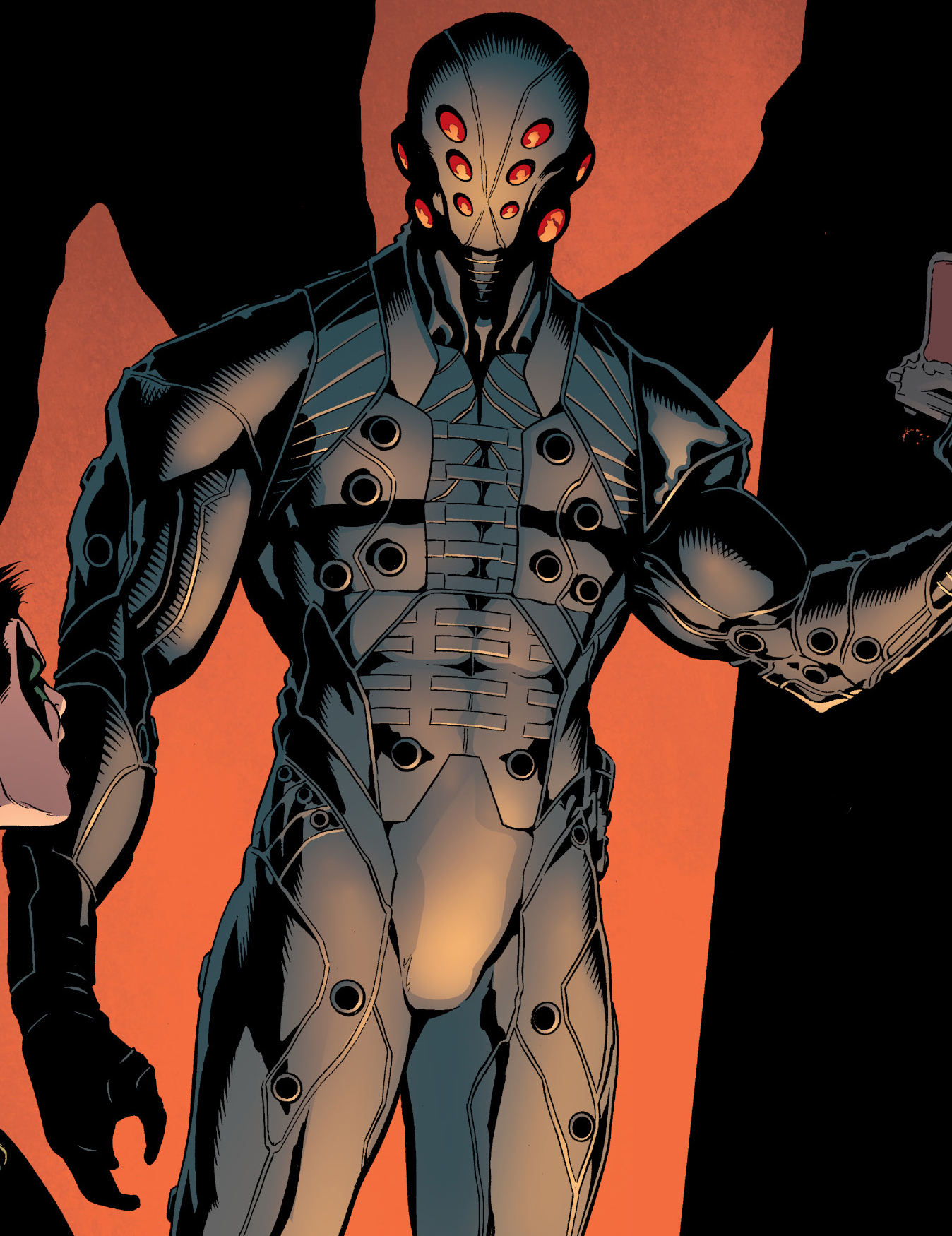 DC
Obelisk
He
Straight
13
"I can't just move forward from something like that, Jay. She was all I had left. And Jade..she still blames me for what happend. She is probably right. Maybe if I was qui
Jason refused to take another bite he felt it would just make matters worst, Roy didn't need humor he needed a friend. He placed his fork down as he took in every word lost was something him and Roy both shared, as much as Jason did not want to admit it the death of Bruce was eating at him. It always looked like they never got along, Bruce lived his way and Jason lived in his, they both saw the word so differently which is probably why it never worked out. But now with Bruce gone Jason could only feel that empty feeling in his gut, he felt the weight of the city on his shoulders now. The legacy of his adopted father was now falling onto him, Bruce threw his life away protecting the people of Gotham. Would Jason make the same decision?
"Your right. This is not something you can easily move forward but you have to think Roy, you think Lian would want this for you? Living everyday in regret? Lian and Jade both knew how much you cared about them, there no question. So please stop beating yourself up.."
Jason took a glass of his water taking a sip he hoped Roy listened to him, but of course he didn't. It seemed he saw something of great importance, seeing he rushed out the dinner, he heard Roy mumble the words Lian. This caught his attention as he paid for his and Roy's meal before following behind him. Unlike Roy he didn't push people out the way when he arrived outside, his hand soon would've grasp his shoulder as he said. "You okay?"
But before Roy would even get a chance to answer Jason eyes shifted over towards the women in question Tatsu. Just from her appearance Jason knew who she was due to her work with the Outsiders, she was a skilled Assassin like himself. And just like Roy and him she held her own agony and pain within her.
~What's with all the depressed kids coming to Star city at the sametime~
Jason thought as he reached his hand over to shake her hand hoping she would've remembered him. "Long time… what are you doing in Star city?"
played by Roy Harper Jr.
61 posts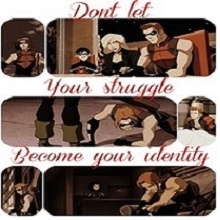 It didn't take him long to come back to his senses. His nightmares were starting to become his reality. It was getting harder and harder for Roy to get through the day. It wasn't short after that a young woman had come up to him. Roy turned to face her, his blue hues seeming to be drained from lack of sleep. With nightmares coming and going, the most sleep Roy could ever get was couple of hours.
Roy focused on the woman for a moment. It didn't seem like he had a name to match her face. Though, it did seem like she had known him. I guess word does travel fast around Star City, especially when he was Oliver Queen's pupil.
Just as he was about to answer, Jason had run out the door. Looks like both of them were wondering the same question. It was quite evident that he wasn't alright, seeing as though he ran into oncoming traffic. To live these long, treacherous knowing that he allowed his daughter to die seemed almost impossible. Yet, somehow, he still managed to do.
Roy kept quiet for a moment till just after Jason asked the woman what was she doing in Star City. He shook his head slowly from side to side, gliding his right hand through his ginger hair. He cleared his throat for a moment before speaking.
"I'm fine. Everything is fine."
Of course he was going to lie about it. The last thing he needed was Jason to be in a constant state of worry then again. Jason could always tell when Roy was off edge. It was like some natural instinct. Maybe he needed some more to drink so that his nightmares would be put at ease. The alcohol help before when it first started, though it took a drastic turn, and he ended up becoming an alcoholic.
He wasn't going to lie, since he had been in Star City. He has had several drinks to the point where he was just tipsy every other day. Roy had also been to a few bars, even kicked out cuz he caused a few fights. Guess that's what happens when you wallow in regret for so long. You just start living your life with guilt.
Roy let a deep sigh as his eyes slowly shifted between the two. He was still curious about who the female was, though it did seem like Jason knew her
"Friend of yours?"
played by Katana
9 posts


Tatsu had frowned slightly when Roy had turned to face her, seemingly needing a moment to register that she was standing before him; let alone that she had spoken. 'He is not alright…' She thought as her eyes drifted over the male, noticing how tired he looked, it made her wonder when he had last gotten a good night's sleep. There was also that vacant look in his eyes that troubled Tatsu yet she hardly knew him, why did she feel concerned about Roy? Yes he had almost walked out into oncoming traffic but there was more to it than that, she felt as though it was a look of pain that Tatsu had seen in the mirror for a long time but how could that be?

The silence that had followed had been short lived for whatever Roy would have said had been interrupted but yet another familiar face. How odd it was to see them at the same time, even if this was Star city. As Jason had reached out to shake her hand, Tatsu had taken his and gave it a short but firm shake. 'At least one of them recognises me.' She thought as Jason asked her reason for being in Star city. "This coffee shop…Actually." Tatsu could have just as easily said business but she wasn't the type to lie, even if her reasoning was rather strange. "I haven't seen you since Bruce's…Memorial." She paused a moment and frowned, still coming to terms with the fact that Bruce was dead; his legend as Batman always made him seem so immortal, she supposed that in a way, he was now.

Hearing Roy clear his throat her gaze had moved back to him, accepting his words but not really believing him. People that were okay didn't just walk out into traffic like that, the male was anything but okay. "Mm-hm." She said, clearly not quite buying what he was selling but Tatsu didn't push the matter either; it was not her place. Seeing him look between herself and Jason with the question in the air she had extended her hand out towards Roy in a manner of formal greeting. "Tatsu and well, Jason and I know each other through…Work." She said pointedly, knowing that he wouldn't have to recognise her to realise they were more or less in the same line of work.

played by Robin
98 posts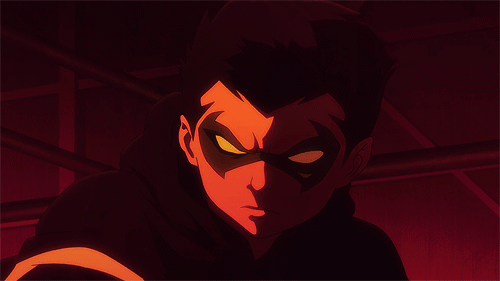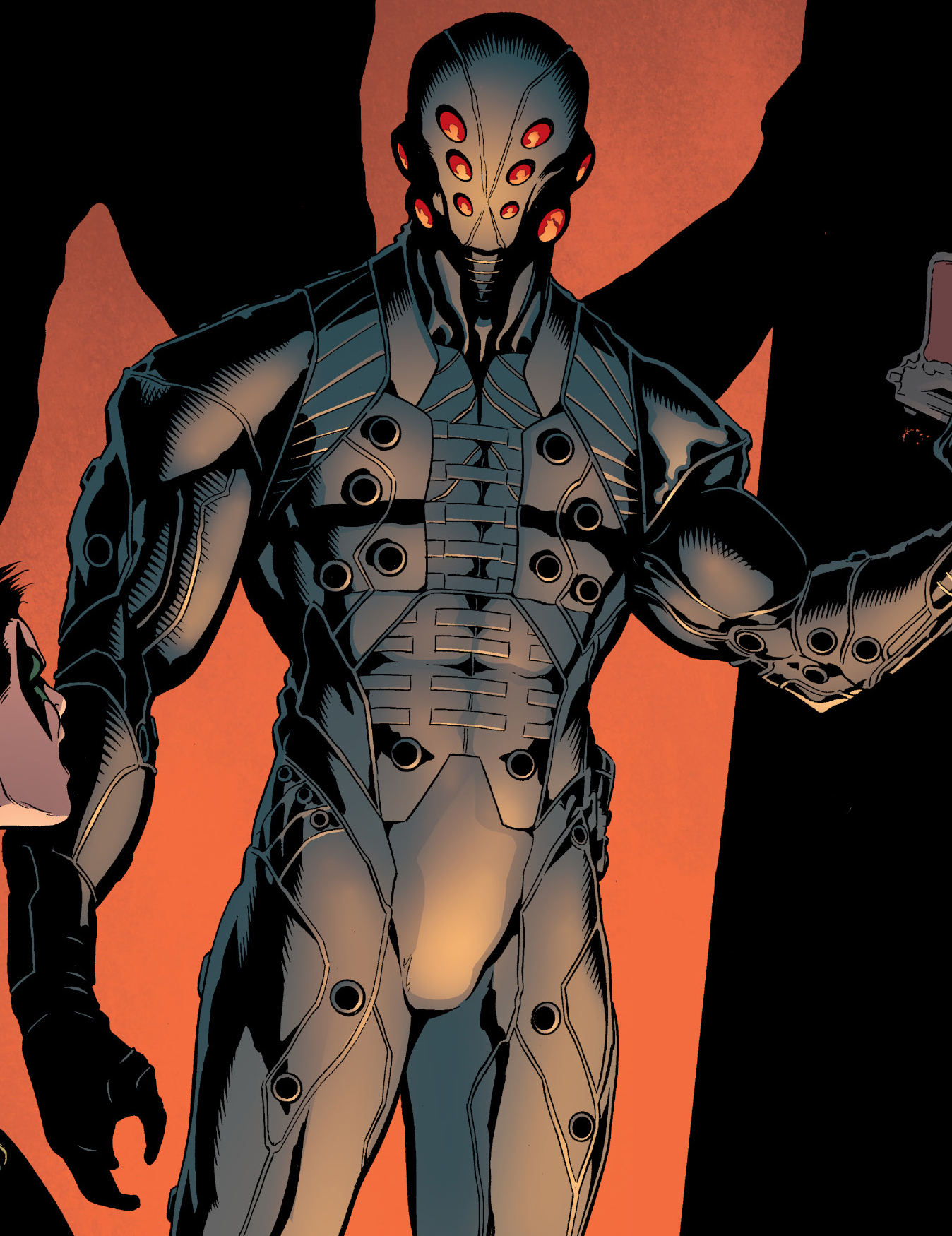 DC
Obelisk
He
Straight
13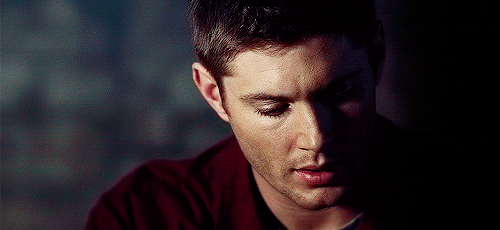 "So what are you doing here in Starling city? Can't be for peace, this place is just as bad as Gotham." Jason skipped the memorial of Bruce and decided to send a pun towards Roy's city.
It then hit him. Tatsu was the Assassin in Keystone if he had anytime he would've brought her a drink for kicking Damian's ass. But that now brought a new thought into the fold what was she doing traveling through these cities? The suicide Squad couldn't be active again could they? Or was it Amanda Waller working with Cadus who hired her? "He'll be fine. Just a death in the family."Jason turned towards Roy he knew he wasn't going to listen anything he had to say which is why he knew he had to bring him along. Jason was actually lying to himself when he said he came her for Lian just thinking about it now made him sick.
Ever since the Bank heist Jason.. Well Red Hood has been checking on every shipment sent off by Riddler and his gang. It seems their advanced weaponry was falling within Star city inside the Glades. Jason phone would soon ping as it seemed Alfred found the location of were the Guns and Drugs were going to be sold at. Unlike Bruce Jason knew when he might need a extra pair of hands so he decided to see if he could even bring Tatsu along. Not knowing much about her wasn't the issue seeing he knew much about her skillset on the field.
"Roy think you can keep your head in the game for the take on the Glades?"
Jason spoke in a low tone enough for Tatsu to hear but not loud enough to get anyone else's attention. Depending on how he responded he turned towards Tatsu now as he said Seeing your here It'll be a waste of my time to try and not make you go. So are you in? Hope you all brought your gear.." Jason said now making his way down 45 street heading towards his cycle that held his bag full of his gear. Not waiting anyone he would've vanished in the crowd and not even a second later both Roy and Tatsu would've gotten a text with an address.
Text: Grand Hill 20 min..
~
On top of Grand Hill projects was Red Hood gazing down towards the ctiy below the Glades… The Glades reminded him of Crime alley, he waited for Both Roy and Tatsu to show face for they could get started.
played by Roy Harper Jr.
61 posts
It took a moment for Roy's head to get in the clear. Guess having lack of sleep caused him to hallucinate a bit too much. He nodded his head towards Tatsu. It was his way of greeting her. Roy didn't know that Jason had another
'partner in crime.'
Well, he is reliable so he could see why.
He listened to the two having their small conversation as he let out a deep breath. The only thing that seemed to catch his attention was the mention of Starling City being just as bad as Gotham. Roy couldn't help but roll his eyes. Jason always had a joke to throw in Roy's direction. Asshole. Starling was NOT as bad as Gotham. Wait. Nevermind. It was.
Roy couldn't help but look back the spot where he had saw Lian. He knew it was too good to be true. Then again he wish it were. He turned his head back to face the two just as his name was mentioned. Take on the Glades? The hell did Jason mean.
"Sure. Of course I can."
He wasn't going to say no. Not to Jason of course. He hadn't seen him in the longest time. Just as he answered, Jason then whispered to Tatsu. Guess she'd be joining in on this as well. It wasn't long after that Jason had departed the two making his way down the street. His phone going a few seconds later. He reached into his pocket noticing a message:
'Grand Hill 20 min'
Guess if Roy wanted to make it there on time, he'd have to depart as well since his gear was at home. He lifted up his right hand towards Tatsu before starting down the street, his apartment only being a block from the Coffee shop.
"I'll catch you later."
~10 minutes later~
Roy managed to quickly change into his red and black Arsenal uniform. On his back was his quiver filled his custom arrows along with his bow. He also decided to fill a duffel bag with a few other weapons: guns, blades, etc. If what he thought 'Taking on the Glades' meant, it was that they were most likely going to be doing some type of mission. Just like the good ol' days. And if that were the case, he was going to go prepared.
He made his way out of his apartment and towards his red and black motorcycle. Roy quickly hopped on before securing the bag onto his bike. A few moments later, he had taken off towards his destination. Maybe getting into some action would clear his mind.
1 User(s) are reading this topic (1 Guests and 0 Anonymous Users)
0 Members:
Skinned World's Finest by
Thisbe
of RPG-Directory